Check out the good things people are saying about Ascend Adventure Travel!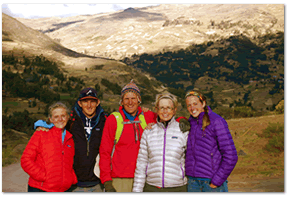 "One of the great things that our family has ever done was spend time in Peru this last summer with Ascend Alliance. The experience could not have been better. Before the trip there was a lot of talk about going to Machu Picchu, and how cool that was going to be, and yes we did have a great experience at Machu Picchu, but in talking to our children after the trip they unanimously said that the real treat of the trip was living and working in the village amongst the Peruvian people. We all can't wait to go back!"
- Dr. John Edwards, July 2011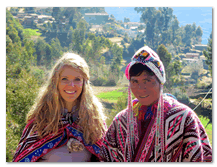 "Far more personal than visiting Machu Picchu with several hundred other tourists, I found the rural home stay that I arranged through Ascend Adventure Travel to be a unique and wonderfully memorable experience. The Andean people welcomed me into their homes and their community with open arms. Wearing traditional Andean clothing and eating delicious local dishes, as well as making adobe bricks and weaving colorful textiles, were some of the particular activities which I was able to participate in that truly made my stay both a highlight of my time in Peru and of all my travels to date."
- Mia Pennels, October 2011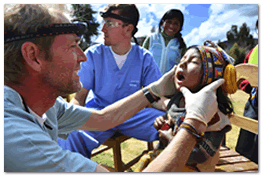 "My experience with Ascend Alliance and Ascend Travel was a great chance for me to reconnect with my son, and help poor Peruvians with some of their dental needs. The experience of living in the community and sharing in the customs and traditions of the native people is an experience that has impacted my life and I will forever be grateful for what I learned. I highly recommend that any health care professional travel to Cusco to lend a helping hand to locals who rarely have access to any dental treatment or healthcare! It's a chance to improve people's lives, and your own."
- Dr. Jason G. Barton, August 2011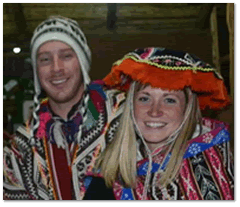 "After our baby boy passed away, our world was turned upside down, we were heartbroken. We felt a deep compassion for those who suffer and wanted to do whatever we could to help those less fortunate. We also wanted to spend time together, to provide support and strength, through our heartache. We began to research various opportunities that fulfilled both of those desires, it was then that Chris began volunteering at Ascend Alliance and we learned about the Peru expedition arranged through Ascend Travel. We were immediately drawn to the expedition because we wanted to help bless the lives of those who were in need there. The trip was everything and more that we had hoped it to be. The first couple of days as we toured Peru and visited Machu Picchu, we were in utter amazement at the beauty surrounding us, and we felt a connection to each other and our son. Then as we shared time together serving in the village of Amaru, we were drawn even closer together. We assisted in the construction of a new school building and taught business classes to the villagers. At the end of each day, as we retired to our home stay we felt joy in knowing that we were making a difference in these wonderful people's lives. Our Peru expedition is an experience we will always cherish and something we recommend to everyone."
- Chris and Robyn Shelton, June 2011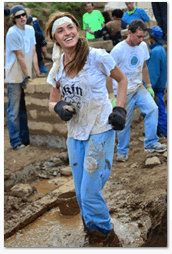 "Ascend Adventure Travel gave me an amazing experience right out of high school to open up my eyes to the needs of the world on a trip to Amaru, Peru. As I boarded a plane on a long trip to Peru I started a journal and reading over my journal I realized how much the trip changed my perspective on the world. Upon our arrival we were greeted with rose petals and a ceremony that immediately involved us in the culture. This trip not only let me open up my heart to the Amaru children but allowed me to be very involved in their culture. I was inspired by the Amaru mothers who are extremely mentally and physically strong women. The Amaru people always graciously accommodated us and went out of their way to make us feel at home. I tried new delicious foods, and teas, and saw the beauty of South America. I also got to teach them about American culture. Missing my first week of college never felt so good! When I get the chance to ascend with Ascend again I will definitely take the chance to broaden my mind and help the world!"
- Miquelle Hardy, July 2011