We depend on the involvement of like-minded people and organizations to keep our operations going. We extend an invitation to all individuals, families, and organizations to help Ascend Travel end the cycle of poverty in Cusco. Become involved today and lift others…lift yourself. Check out our opportunities to become involved below!


Lead an Expedition!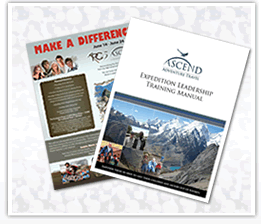 Expedition leadership is an amazing experience. It is also hard work! Leaders coordinate with Ascend Travel staff, endeavor to meet the expedition group's travel needs/desires, train and empower team leaders, follow up and pick up the pieces left undone, keep the budget in check, implement appropriate procedures and accomplish mission objectives. At the same time you maintain your composure, sense of humor, compassion and fun! We provide you all the tools you need to recruit, train, manage and follow-up with your expedition team and as an added bonus - you can fundraise for your own trip expenses! By working with our non-profit partner Ascend Alliance, all expedition expenses excluding cultural/adventure tours can be tax-deductible!
Become an International Intern!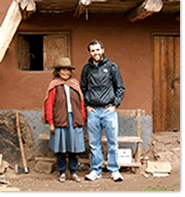 Ascend Adventure Travel offers international internships in which University Students travel abroad to work alongside Ascend Travel Staff and community members. The typical internship is between 4-6 months, and is a full-time position. International interns participate in the many different operations of the business, including working on humanitarian projects in rural communities, serving as service expedition co-leaders, helping staff our travel office in Cusco, marketing and recruitment, and much more. We are able to arrange for school credit in many cases by partnering with our intern's educational institution.
Donate to one of our Current Projects!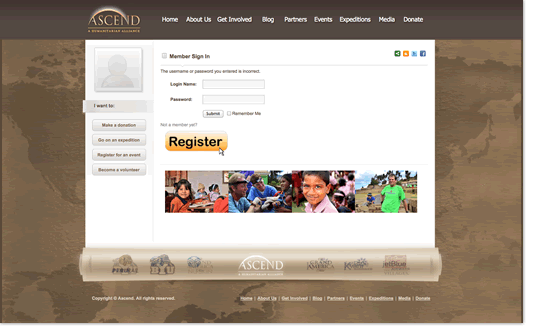 In order to help promote projects that empower Peru's neediest citizens, we need your help to make our efforts a reality. In order to receive donations, we partner with the Ascend Humanitarian Alliance, a 501(c)(3) charitable organization located in the United States. Ascend Alliance has a revolutionary humanitarian software program called "See the Change" where we keep all of our project information. This allows you to select the project you like most and contribute to a specific need of a specific project. For residents of the United States, all donations are tax-deductible and the Ascend Alliance will provide a donation receipt for every donation. In order to make a donation to one of our current projects, first check out one of our current projects that most interests you, and then visit our donation section to link to Ascend Alliance's donations portal.