Join with us for an exciting adventure of humanitarian outreach and intercultural exchange!
In Cusco, there is a great need of education and training, medical care, and infrastructure. Ascend Travel's efforts are focused on the rural poor living in villages outside of the Incan capitol Cusco. Ascend fights poverty and enables intercultural exchange through service expeditions, strategic alliances, innovative projects, and travelers who care – always with an unwavering dedication to safety and fun.
Our main service focuses for this expedition are as follows:
Elementary Education
Construction of Improved Ventilated Stoves
Health and Dental Clinic
Productive Reforestation
The villages where we will be working are in the districts of Lamay and Pisaq. Here we will have the chance to stay in
rural home-stays
that are comfortable, clean, and have running water and electric showers. This is a true
rural experience
as we engage in cultural activities and help the community members improve their fledgling tourism business.
Expedition Leader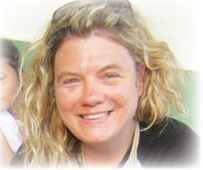 Our expedition leader for this trip is the wonderful Mary Graham. Based out of Seattle, Washington, Mary is an outgoing and adventurous world traveler with a passion for humanitarian outreach. She is a professor at Seattle University and has a PhD in Counselor Education from Oregon State University. She has led similar projects to Nicaragua and Bolivia.